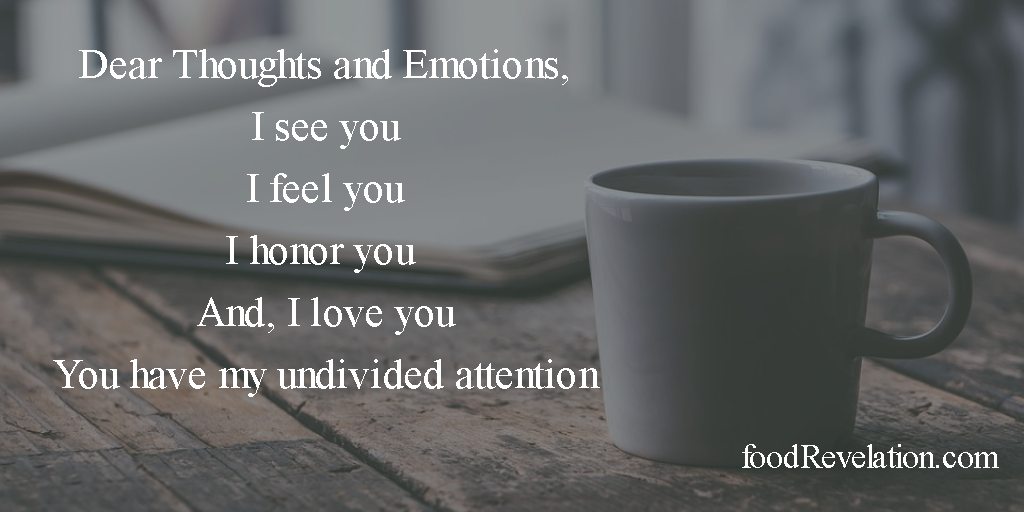 You have probably heard me say often: "Our health is a reflection of what we eat and "think". Most importantly what we think". This is the topic of the "2nd Missing Link to Abundant and Sustainable Health" in the Evolution of Free Health book series I keep threatening to publish (still in progress). I will probably have it all shared piecemeal before in is actually bound in a book!

We now know everything is energy; the physical body…even a rock. The vibration of the energy determines the denseness of it. For instance, the energy of health is much lighter than the energy of illness. It is easy to feel that.
The most powerful energy of all is the "energy of the mind". The thought is the first step in the creative process of bringing the unseen into our physical reality. A prescription drug doesn't get approved by the FDA until it proves it "can" be more effective than the mind (placebo effect).
Nothing was ever created that wasn't thought of first. Born of a Source Creator, we are creators. What we create is our individual and collective experience. We are one with all of creation and our creations affect the whole. If we want to change the world we must start changing our own experience…first.
We create matter (our physical experience) by what "matters" to us; it is where we direct our focus. What matters may be very unconscious. For instance; being right may really matter to us even if we are not aware of it.
We are always creating consciously or unconsciously. What we focus on determines how we feel. These feelings are powerful rocket fuel for our creations. What we cannot see but only feel is the energy of our emotions, but like the wind and electricity we can certainly see the effects of them in our life. They drag us around through one trauma/drama after another until we realize they are bringing amazing wisdom and contrary to what we may have been taught, they CAN be trusted.
Chronic pain or chronic illness is the body's "physical" response to an energetic cause.

Emotions follow thoughts, not the other way around. Our emotions are the very barometer that measures the quality of our thoughts and creations. If our thoughts are happy and lovely, then we feel happy and lovely. If our thoughts are stressful and full of fear then we feel fearful and stressed out.

By learning to feel our emotions (something for many, were not allowed to do as a child), it is easy to gage where our thoughts are. Our body gives us huge clues if we will only pay attention.

Our body expands with happy thoughts. We can breathe deep. We can relax. Angry or fearful thoughts constrict the body. You may not be able to take a deep breathe or your belly may be in knots. I realized through my work that many have been constricted for so long they have forgotten how to breathe. Watch a baby breath and follow their lead. It may take a little practice if it has been awhile since you took a real deep belly breath. The skin on my scalp gets tight when I start to get aggravated (it contracts).

So how do we change our thinking so we can feel more happy and less stressed? We must first become aware of our thoughts if we ever have a chance of changing them. Depression (strong emotional pain) is a strong indicator that it is time to bring the thoughts running in the background that are running the show into the foreground; into the light of consciousness.
The hard knock of depression can be very painful. We may try to cover up the pain with pain-numbing drugs (legal or not and sometimes necessary in extreme circumstances). However, if we want to be happy and healthy, we must eventually open the door to the beliefs that are running us.

Depression was the "near death experience" that led me to an awakening. I was suicidal. What does "awaken" mean? It means to become aware. Aware of my thoughts. It meant leaving behind much of what I had learned to be and becoming aware of who I am; a Child of God…unlimited in nature. My awakening experience led me to the realization that all life experiences are uncovering our Truth and leading us into freedom.
"Life is a Revelation. We are being revealed along the way".

What is running in the background of our (subconscious) is our early programming. What we've learned from our experience in the womb, through birth and our early years. We have formed beliefs even before we had words for them…for instance; many learn what love isn't if they grew up without a good mirror reflecting what love is. With the understanding of a child we form our belief system and then we defend it with our life…literally. Our life experiences are a reflection of what we believe about life and love.

I've come to realize from working with hundreds that one particular early event is "a catalyst to awakening". When this event (long buried and forgotten) is brought into the light, a new understanding dawns. It is easy to see the patterns in life; the habits, the chronic thoughts all based on a story created in a mind of a child that was never true. With this new understanding comes compassion and forgiveness for ourselves and others as we begin to understand that everyone is reacting from learned experiences and doing the best they can with what they've learned.

We all want to be happy, healthy, prosperous and abundant (it's our divine right), but for many, unconscious thinking opposes conscious intention. If you grew to believe you are "not enough" you will create lack. If you believe deep down you are "unlovable" you will create circumstances to prove it. It is very easy to fall into the trap that we are just a victim of circumstance with no power to change unless we uncover the thoughts opposing our good.

The good news…we have the ability to bring into the light what is not serving our good and create a reality that does. If we can create what we don't want, we can just as easily create what we do.

A process for bringing into the light what is ready to be seen was revealed to me a few years ago. It is the process I use for myself and clients when an emotional trigger is tripped.

Every time we have an experience that goes against an underlying belief it creates friction and triggers an emotion. It is the same emotion that was initially produced with the event that created it as a child.
The people that get on our "ever-last nerve" or "push or buttons" or the situations that inexplicably drive us crazy are all shining a light on an underlying belief (a judgement). If you are the one being tweaked then the one doing the tweaking is doing you a favor. You have been given an opportunity to look within and undercover the sore spot and heal it. The belief is always based in a judgment of self.
The most common belief, "I'm unworthy" (of happiness, success, love, abundance, etc.). We may resist doing this detective work for a bit or a long while (I can attest!), but we will not find peace until we answer the knock. This journal is a tool for opening and healing our hurts.

This "Emotional Thought Journal" will:
Help you identify chronic negative thoughts. For example, the "I can't" and "I'm not" thoughts; "I can't afford…". "I'm not smart enough…". Just like chronic illness these chronic thoughts are knocking hard on your door of awareness. This process will help you open the door.
Give you a safe space to allow your inner child to speak and feel without fear of judgment. Many have learned as children that showing emotions was not a good idea. Were you ever told as a child, "Big boys don't cry" or "Stop crying before I give you something to cry about"? You may have pushed emotions down deep.
Help you gain compassion for yourself and others knowing you have done the best you can with what you were given (learned) and so has everyone else. Remember, "Hurt people – hurt people".

Here is how the process works:
Get a journal that is convenient to have with you at all times. For men, this may mean one you can keep in your pocket.

On the front cover write:
Dear Thoughts and Emotions,
"I see you."
"I feel you."
"I honor you."
"I love you"
You have my undivided attention.

Now that you have created the framework and are willing, you will become more aware of your thoughts. I promise. Pay attention to the chronic ones and the emotions they create. These are the ones you are going on a date with.

Try to define the emotion the thought is creating rather than generalizing. For instance, instead of calling it anger or stress, go deeper. How do you realy feel? Disappointed? Resentful? Jealous? Envious? Or, overwhelmed? You get the idea. You may not be in a position to dig into this in the moment. That's okay. Just move to the next step…

Open the journal and enter a date and time when the thought and emotion came up. What event triggered it? Whisper a "thank you" to the person or event for the opportunity to heal. Make a date with it. Be sure you set the date where you can give at least 10 minutes of your undivided, uninterrupted attention to this part of you that wants to speak….alone.

You will notice much to your pleasant surprise, the thought will now leave you alone. It has been acknowledged and honored. If you break your date you will be reminded again.

When you meet with your date, take a few deep clearing breathes and settle into your heart space, just like you would for prayer or meditation and say out loud:
"You have my undivided attention. I am listening with open ears, an open mind and an open heart. Tell me a story…"
Take another deep clearing breath and wait patiently and quietly. Allow whatever comes up. The child may judge his or herself however you are just a willing observer. You're only job is to listen and feel deeply. You may want to cry…then cry. You may want to kick and scream…then do it. You may want to make sure you are very alone for this so you do not feel any hesitation.
When you feel spent and empty (like after a good cry) you are done with the session and may be done period. This may talk longer than 10 minutes. Just feeling the feeling may be all that is needed to heal this sore spot or there may be more…
Note: It may take several dates before your inner child feels safe enough to speak. Don't push. If you begin to feel frustrated or impatient, it is time to stop. Trust will develop as you continue the dates.
You will know when all is forgiven and healed. The trigger will be deactivated. The button is no longer pushed. You may have the random thought, but it will not hold the same charge.
I hope you find this helpful. If you have any questions or I can help in any way, please reach out.
In love and gratitude,
Gail
_________________________________________________________________________________________________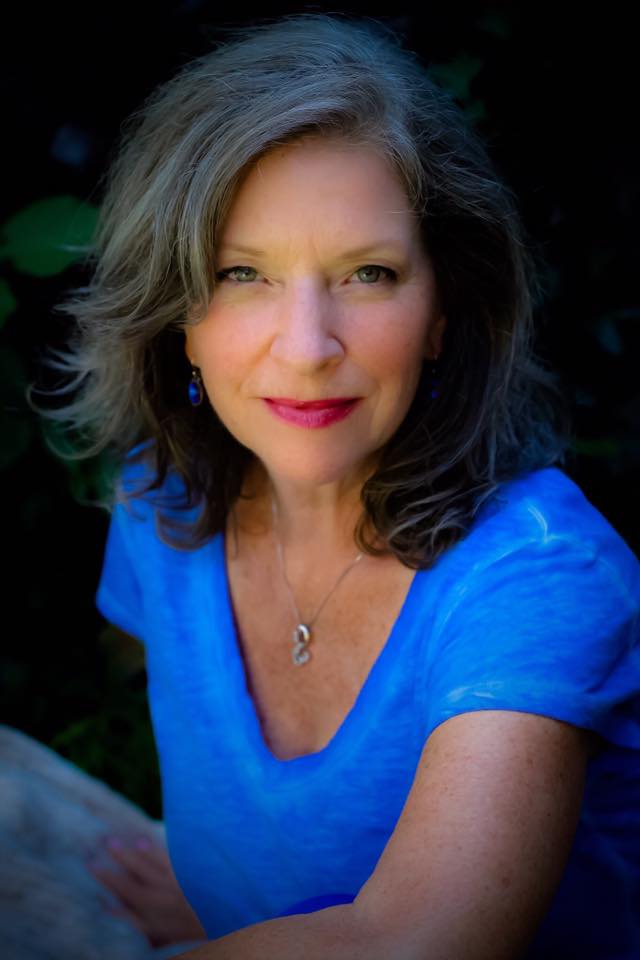 Curious if a Food IS Talking Intuitive Food Compatibility
Session with The Intuitive Chef can help you? Schedule a "No Charge" 15 minute exploratory session here: https://www.foodrevelation.com/schedule/
---
About Gail:

Gail Blair's intuitive journey began as she began working her passion for food in 2009. In 2012 she birthed "Food Revelation" not having clue how relevant the name would prove to be. Shortly thereafter she experienced a "spiritual awakening" and her intuitive gifts were ignited.

As a plant-based chef turned Food & Medical Intuitive she has helped hundreds remember their God-given health through her "Food IS Talking" Intuitive Food Compatibility process.

Over the years, as her gifts have expanded, she has become a conduit for revelation (the name she gives to the Divine Wisdom she receives). The 7 most important revelations led her to create the Evolution of FREE Health books and video series. The "Evolution of FREE Health" is the remembrance of our natural, God-given health.

The first book released at the end of 2016, "The Quinoa Cookbook Journey" is a super creative and tasty introduction into the series. The 2nd book in the Evolution of FREE Health series, "The 7 Missing Links to Abundant & Sustainable Health" is the focus of her latest speaking tour and workshops.

Keep up with Gail at:
https://www.foodrevelation.com/about/
https://www.facebook.com/foodrevelation/
https://www.facebook.com/evolutionoffreehealth/
https://twitter.com/foodrevelation
Intuitive Chef Gail Blair on YouTube
https://www.youtube.com/watch?v=-4UWl9wf5W0

Disclaimer: I am not a doctor or licensed nutritionist. I am an intuitive. Services and information provided in the form of tips, recipes, and nutrition advice does not qualify as a substitution for your medical doctor's protocol or advice. I encourage you to trust your instincts and do what feels right to you, but seek guidance from your doctor concerning your health and wellness.