Welcome to 2018!
For the last 4 years I have chosen a word to encompass and infuse every goal for the new year. Last year it was "Expansion" and boy was it ever a year for that!
Creative expansion topped the list of all the ways I expanded. I started drawing again. Something I had not done since a child. I took me 9 months to birth the horse in my mind's eye – I was very resistant…lol.
I started writing poetry (the latest is below) and published Christmas cards with Spiritual Artist Pete Taboada (who is an "Expander") and Dallasunity.org.
I introduced the Evolution of Free Health video series LIVE on Facebook! And, I have a new YouTube Channel – "Intuitive Chef Gail Blair". Talk about overcoming fear! The goal is to have the next book complete and published in the first quarter of 2018.
And, I became a Prayer Chaplain, something totally unexpected.
My WORD for 2018 did not show up until yesterday. It was a recent family crisis that brought it forward – here's the video https://www.youtube.com/watch?v=HxkVCPuhuSA&t=2s. The word for this year is "REMEMBRANCE". The remembrance of who I AM and who everyone is.
What ever is going on in our lives or in the world does not change the truth of who we all are at the very heart….
We are LOVE, Born of LOVE, Pure & Innocent at the root. In our human form we forget and then events help us remember. This is the year I look for the Truth in every one and every event.
The light of unconditional love is the mirror that others see themselves clearly in. "I am looking for love in all the wrong places" (In the seemingly unloving and unlovable). This is going to change everything in my world! And, I am grateful!
This is the poem that was sparked by the event: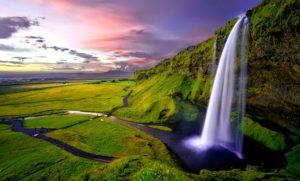 The Tear
A New Year is once again about to be here. Reminding me that life is oblivious…It has no mission other than to support our every commission.
From the death of our Truth into life's illusion, we experience the world and get caught up in delusion. A tear is created.
As I count my blessings, many and more. I am aware of a shift…something new to be thankful for.
The Holy Tear that tears us apart creates sacred space to mend every heart.
Without the rift we would remain forever adrift….to the Truth in our hearts that was there from the start.
Without pain and great sorrow there could be no great joy. Without anger and hate we would not know what love is about.
Without judgment, unconditional love has no meaning. We would have no reason for being.
Today I am grateful on the edge of a New Year for the river of love that flows through each tear. Filling every crevice, mending every part until the tear is no longer and we are one heart.
________________________________________________________________________________________________________
Wondering what to do with your New Year's dinner left-overs? Here is a delicious solution:

New Year Savory Pie
(Gluten-Free, Vegan with Vegetarian option)
This is my all-time favorite savory pie! It is designed for leftovers, so feel free to use whatever is in the fridge or frozen vegetables.
The mushroom, leek and shallot sauce will be good with just about anything or add more milk for the best cream of mushroom soup ever!
The oat crust has a delicious flavor and rustic quality that is perfect for this savory pie. However, if you're in a hurry, buy ready-made crust or just pour the filling into a casserole and top with cheese and bake….yummy!
Oat Pie Crust
1 ¼ cup of oat flour
¼ cup tapioca flour
6 tablespoon butter, cold (or Earth Balance for vegan option)
½ teaspoon sea salt
4 – 6 tablespoon cold water
Preheat oven to 400 degrees F. In large bowl, sift all dry ingredients together.
Chop butter in to cubes and cut into flour with fork until mixture is crumbly. Or use processor, pulsing a few times until butter is roughly incorporated. Mixture should resemble large crumbles.
Make a well in center of flour mix and add 4 tablespoons of water. Mix until dough holds together when squeezed. Add more water if needed 1 tablespoon at a time. If using a processor, dough is perfect when it starts to clean the sides of the bowl. Knead dough a few times and cut in half. Wrap dough in plastic and refrigerate while making filling.
Filling:
2 tablespoon olive oil
1 tablespoon butter or Earth Balance Vegan butter
3 leeks, clean and chopped with a little of the green part
2 shallots, minced (or garlic)
1 cup button or baby bello mushrooms, roughly chopped
1 teaspoon fresh chopped rosemary or ½ tsp dried
1 teaspoon fresh chopped tarragon or ½ tsp dried (thyme works well too)
3 tablespoon oat or rice flour
¼ cup dry white wine (chardonnay is good)
1 ½ cup vegetable stock (I love Better Than Bouillon concentrate in a jar)
¾ cup So Delicious coconut milk beverage, unsweetened (or organic milk for vegetarian)
2 dashes fresh grated nutmeg (or ground)
1 teaspoon sea salt and cracked pepper or to taste
1 cup wild rice, prepared (quinoa works well too)
1 bunch collard greens, chopped (boil or sauté until just tender and still bright green)
1 ½ cup prepared black-eyed peas (canned is fine – just rinse first)
2 cups cooked and cubed butternut squash
1 cup shredded gruyere or Swiss (optional for vegetarian version)
Preheat large skillet over medium high. Add butter and oil and swirl to coat skillet. Add mushrooms, shallots and leeks to hot skillet with a dash of sea salt. Sauté for about 3 minutes then add herbs. Stir frequently until leeks are translucent and mushrooms have released their moisture (5-7 minutes total).
Add flour to mixture stirring for a minute until well blended. Deglaze pan with wine and simmer for a minute. Add broth and bring to high simmer. Gradually add milk stirring constantly until sauce is thickening. Stir in nutmeg. Add salt and pepper to taste and set aside.
In a very large bowl gently mix together, rice, collards, peas, squash and mushroom, leek mixture.
Remove dough from fridge roll out each half of dough on parchment or wax paper for a 9" pie crust or 10″ seasoned iron skillet. Invert one crust into pie plate or skillet and gently peel paper away. Press dough evenly into place and finish edges as desired. Reserve other half for top of pie.
Spread veggie mixture evenly on top of finished crust. Spread cheese if desired on top of veggie mixture. Gently lay rolled out dough on top and pinch the top and bottom edges of dough together to create a tight seal.
Brush top with milk and pierce a few times with a sharp knife to vent the steam. (Or you can do a tart with top open – freeze the other half of crust).
Bake at 400 degrees F for 15 minutes then reduce to 350 degrees for 30 minutes or until pie is golden and bubbly. Let pie rest for at least 15 minutes before serving.
________________________________________________________________________________________________________
Curious if a Food IS Talking Intuitive Food Compatibility
Session with The Intuitive Chef can help you? Schedule a "No Charge" 15 minute exploratory session here: https://www.foodrevelation.com/schedule/
About Gail:
Gail Blair's intuitive journey began as she began working her passion for food in 2009. In 2012 she birthed "Food Revelation" not having clue how relevant the name would prove to be. Shortly thereafter she experienced a "spiritual awakening" and her intuitive gifts were ignited.
As a plant-based chef turned Food & Medical Intuitive she has helped hundreds all over the U.S. and Canada remember their natural, God-given health through her "Food IS Talking" Intuitive Food Compatibility process.
Over the years, as her gifts have expanded, she has become a conduit for revelation (the name she gives to the Divine Wisdom she receives). The 7 most important revelations led her to create the Evolution of FREE Health books and video series. The "Evolution of FREE Health" is the remembrance of our natural, God-given health.
The first book released in 2016, "The Quinoa Cookbook Journey" is a super creative and tasty introduction into the series. The 2nd book in the Evolution of FREE Health series, "The 7 Missing Links to Abundant & Sustainable Health" is the focus of her latest speaking tour and the video series she is releasing to the public as she goes through the publishing process.
Keep up with Gail at:
https://www.foodrevelation.com/about/
https://www.facebook.com/foodrevelation/
https://www.facebook.com/evolutionoffreehealth/
https://twitter.com/foodrevelation
Intuitive Chef Gail Blair on YouTube
https://www.youtube.com/watch?v=-4UWl9wf5W0