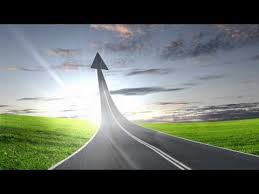 It's been a while since I've been here.  I hope everyone is enjoying this abundant, lush summer.  I don't remember the last time I saw so much green this late in the season.  By this time the grass is dormant and the lawn mower is at rest for the year.  I just realized has I wrote that sentence, that all the new life still blossoming in the heat reflects perfectly what has been blossoming within me over the last few months.  It has truly been a hot, sweaty uncomfortable experience that has born much fruit.  I'm embracing the heat and being refined by the fire.
During this time, I've been aware of this distinct feeling that something was coming to an end and something new is being birthed.  Birthing is hard work and sometimes painful.  Us women can totally relate!  This release as been building and building; coming to a head over the last few months.   One of the not so pleasant symptoms was the feeling of being in a creative desert; being totally disconnected from the creative side of me that likes to write.  I felt stuck and completely unmotivated.
These feelings were throwing a wrench into my plans; slowing down progress of the book I want to publish this year.   It has been writing itself over the last 5 years.  It should be easy – right?  I've already written two others books and published one.  Why can't I just get it done!  Because something had to be "undone" first.
I finally realized I've been blocking my unlimited creative nature.   I've only tapped a small part of it.   Spirit is telling me this book needs the fullness of the creativity that lives in me that's been dormant for so long.  The book not only is a catalyst for unleashing this creative power.  It is this creative power that fuels the book, giving it the power and range to reach its highest potential for Good.
The birthing of my God-given creativity within is helping to birth the Evolution of FREE Health.  Without our God-given natural health we are not free.
"Creativity is God's gift to us.  Using our creativity is our gift to God" Julia Cameron
My creative outlet for years has been cooking.  It is what I have used to literally feed my creative side.  It obviously was no longer enough.  The creator in me was not satisfied or nourished.  The ego said this all I have. Translation – this is all I am willing to risk.  Spirit argued and Spirit won.  I was not going to be FREE to create this book unless I allowed the creator within to fully immerge.
"Dependency on the Creator within is really freedom from all other dependencies."
Julia Cameron
So over the last 3 months I have embarked upon a magical journey of recovering my inborn creativity.  You have probably guessed by now or heard, I was guided to the "The Artist's Way" by Julia Cameron as the vehicle.  Our God-given gift of creativity is what connects inspiration with manifestation.  The book inspired me – again.  This time I was ready to fully embrace it. I happened upon this book in 2011 at the same time I picked up A Course in Miracles – Imagine that!  This course changed my life – forever.
The Artist Way showed up again early in the spring of this year.  I attended a brief Artist Way Workshop facilitated by the great Robin Hackett http://www.robinhackettmusic.com/ on a women's retreat with my local Unity church (Unity of Greenville – http://www.dallasunity.org/).  It was magical! As a guest this time (not the chef) I was not allowed my normal creative outlet.  What happened was nothing short of a miracle!  I wrote a poem that weekend, helped write songs, I drew and amazed myself with my improvisational skills and more. Wrapped up in the comfortable security blanket of genuine love and support, my creative side blossomed!  Then I came home and put it all on a shelf.  Yep, it's funny how we do that – right?  And, it's easy to judge it too.  Divine timing is always perfect.
It did come up again when the time was "ripe".  When we reach the end of a rope, we realize it's time to let go and Let God.  I needed to reach it and of course I did.  I was facing a brick wall I did not know how to climb over.  It is called "writer's block".  It didn't take me long (about 10 days) to realize I already had in my possession the perfect tool for lifting me up and over this obstacle.  The Artist's Way came off the shelf. http://juliacameronlive.com/
I embarked in earnest on this creative journey.  I worked it to the best of my ability. The book journey and workshop came to a close on July 18th.  And, as promised, it worked its magic.  On the last day in my "Daily Morning Pages" (yes, they are a life-long habit now) I reviewed what had been accomplished.  I was completely shocked at what had happened in only 3 months.  I didn't even realize it until it came pouring out on the page.  I'm just going to share exactly how it came out:
I am receiving divine guidance on the page.  I ask. Spirit answers and I scribe (just like Julia said would probably happen).
I have "doodled" (something I don't remember EVER doing).
I completed 3 vision boards. 1 for business goals, 1 for personal creation and 1 strictly for manifesting the "soulmate" partner in my dreams.  And they are manifesting.  Many have already arrived.  I did these on "Picmonkey" and it was so much fun!  I was amazed I had the creative ability to do this and the joy it brought me.  I saved the business and personal ones as the lock screen and desktop background on my computer.  The soul mate one is in my bedroom with a crystal grid in front of it.  I highly recommend this exercise.
I dated (something I haven't done in 6 years – single for 33).  In the process (actually the first time out) I did undercover a soulmate.  A long lost friend.  It is an amazing story I will tell later.
I learned to skateboard.  You may have read this story, but here it is again – just in case. https://www.foodrevelation.com/category/soul-digest/
I have a whole new portfolio of pictures to reflect the "uncovered" authentic, beautiful 60 years old in August, me.  Thank you to my sweet, talented sister Karen.  I hope you are inspired to dare greatly with this amazing talent God gave you.
I have fearlessly embraced public speaking.  Yes!  A one hour presentation without notes or fear (on camera). This is huge!  (I'll be sharing this when the time is right).
I found a Toastmasters group in my area.  I start this coming Monday.  It is on my calendar.
I am enrolled in Spanish 2 in the fall.  All classes are on my calendar.
I have a guitar teacher (haven't started yet).  Need to buy a guitar first.
I ordered a drawing course – I haven't finished, but I've started.
I've drawn several horses (something I loved to do as a child and shut down).  This is something Spirit is yelling at me to do now!  One particular horse is waiting to be drawn.
I created art with my granddaughter in the desert.
I bought art – 2 amazing pieces.
I've been sun gazing – amazing revelations have come in with this exercise.
I manifested the perfect helper to create a new; cleaner and more focused website http://niyacreative.com/ .  This is just the first phase.  A joyous work in progress!
I have learned to create within my new website https://www.foodrevelation.com/ thanks to Niya – something I resisted for years! Now I'm having so much fun!  Like me, one of Niya's missions is empowering people.
I am spending more time being inspired by nature (more nature is a message that keeps repeating).  I frequent a nature preserve weekly.  This weekend I'm coming unplugged in the country with my new soulmate friend.
I have Dared Greatly! Thank you Brene' Brown
I have become more and more confident of my connectedness to Source and the ability to live guided.
I have felt gratitude at a whole new level.  BTW – I see the color of gratitude as a glittery rose pink – beautiful!
I have become more and more willing and motivated to stick by my choices to love and honor myself with my thoughts and actions.
I am confident in my ability to bring forth onto the page what is ready to be unleased – The Evolution of FREE Health.   Whew!  That's a bunch of creativity!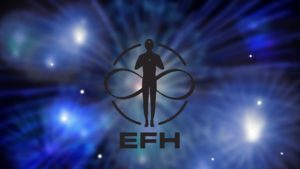 Through it all I did uncover what "I had" placed in the way of my creativity.  They were the stories I told myself as a child; childhood stories, fictitious stories I created to reconcile in my child's brain what I could not make sense of at my level of understanding at the time.  These stories keep me safe as a child. They kept me from being hurt.  We all have these stories.  We created them for a good reason. Everything in the end does work together for good.  I love this quote (not sure where it came from). ""Everything works out in the end.  If it hasn't worked out, it's not the end"..lol.
One of the clearest recollections that came up through this process was when I was 10 (there is so much I don't remember – I was unplugged a lot!).  I decided I had what it took to be a cheerleader.  The judges had other ideas.  I knew I was just as good as anyone, maybe better than some.  The story I created went like this; I wasn't pretty enough or popular.  It was my glasses; I was a "four eyes" (glasses were not in style back then)…Yada, yada, yada.  That experience helped shape me.  I withdrew and became very solitary, closed-in and secretive.  No one really knew me.
There were other stories that came up during childhood that shaped my beliefs about love.  What it is and what it looks like.  Many have one of these stories.  We've had to learn what it isn't to know what it is.  I went "Looking for Love in All the Wrong Places" for years not realizing the love I was looking for I already had within.  There is a divine reason I have been single for so long.  I thank God for all the protection I have had while I traveled the road to awakening to this life-changingTruth.
These stories kept me safe and at the same time they kept from being authentically vulnerable.  They kept me from showing myself; the real me, the loving, lovable, lovely, born of love – me.  So, I attracted others that were living in similar fictitious stories instead of ones that were BE-ing themselves. And, the stories kept me from taking big risk; from "Dare Greatly" (thank you Brene' Brown). Daring greatly MEANS taking risk.  Being vulnerable is the scariest risk of all.  I did take risk; for sure, but many of them were self-sabotaging.   Even those I can see now have have brought me to where I am now and I am so grateful or as Robin Hackett sings – Soul Grateful!
"All events are either uncovering who we are or who we are not"
Now I see the stories for what they were; the safety net I no longer need.  I am very grateful for the important purpose they served up to now and I'm just as grateful to be free of them.
What now?  This is a little scary too.  Who am I now without these stories?  I am FREE.  What will I do with this new found freedom?  Let creativity live me.
"We are closest to our Creator, when we are creating"
Go have a look at the new website.  By the way, I have added a new service, "Exploratory Session" at no charge; https://www.foodrevelation.com/schedule/ .  If something is coming up for you, this is a good way to tap in and get clarity of how to move through it.   I have been getting calls from clients I haven't heard from in a while.  We are moving through some changes together…
Before I go  – Besides "The Artist Way" by Julia Cameron and "Daring Greatly" by Brene' Brown there is one other book that has been a tremendous blessing – "Hell in the Hallway, Light at the Door"  How to Move Gracefully Through Change Into Renewed and Abundant Life" by Ellen Debenport
As always, here's to your peace, joy, LOVE & Health!
Chef Gail
To shedule a session with Gail go to: https://www.foodrevelation.com/schedule/