Gluten-Free, Vegetarian with Vegan Option
1/4 cup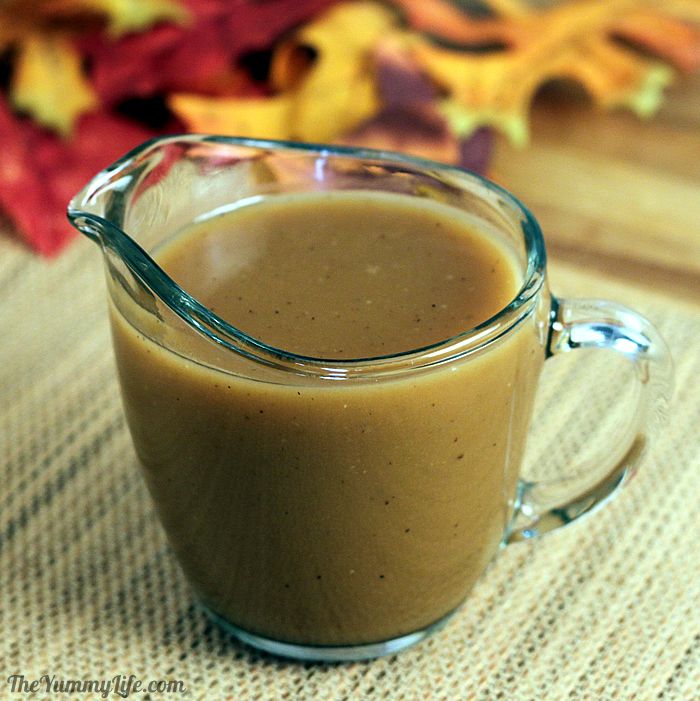 butter (or Earth Balance for vegan version)
1/4 cup brown rice flour
1/2 teaspoon poultry seasoning
1 tablespoon nutritional yeast
2 cups more or less of Imagine NO Chicken broth
1 teaspoon white miso (dissolved into a little warm broth)
1 boiled egg grated
(or about 2 tablespoons grated very firm organic tofu for vegan version – optional)
Sea Salt and cracked pepper to taste (very important ingredients)
In medium sauce pan or skillet melt butter over medium high heat.  Whisk in flour, nutritional yeast and poultry seasoning stirring constantly until blended and smooth.   Slowly whisk in broth a little at a time as you stir constantly. Note:  do not pour in broth all at once.  You can always add more if the gravy gets too thick – easy.  If it's too thin a little more difficult to fix).
Bring to simmer and cook until gravy is just starting to thicken. Remove from heat and whisk in dissolved miso.  If gravy still needs a little thickening  return to simmer for another minute.
Cover and keep warm until serving.  Re-heat gently if needed and add a little more broth if too thick.
This gravy is an amazing knockoff of the original! Put it to the blind taste test. And, it's simple enough to serve all year over biscuits, on mash potatoes or try it in a vegetable pot pie.
For pot pie, do not let it thicken.  It will thicken as it bakes.