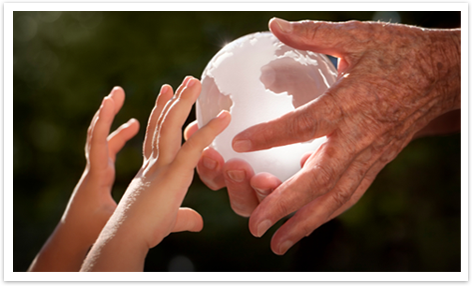 Interesting – just as I was about to start on this blog the title flowed in.  Right behind it the entire song (with a couple revisions).
I love the way our Creative Source provides just what we need when we need it.
"Greatest Love of All"
I believe the children are out future
Teach them well and let them lead the way
Show them all the beauty they possess inside
Give them a sense of purpose to make it easier
Let the children's laughter remind us how we used to be
Everybody's searching for a hero
People need someone to look up to
I never found anyone who fulfilled my needs
A lonely place to be
And, so I learned to depend on me
Chorus
I decided long ago, never to walk in anyone's shadows
If I fail, if I succeed
At least I'll live as I believe
No matter what they take from me they can't take away what's really Me
Because the greatest love of all is happening to me.
I've found the greatest love inside of me
The greatest love of all is easy to achieve
Learning to love yourself is the greatest love of all
If by chance that special place that you've been dreaming of
Leads you to a lonely place
Find your strength in love
Thank you Whitney Houston!
Here is the rest of the story…..
My granddaughter (6 years old) and her father, my oldest son from Phoenix, AZ  came to visit me in Texas for 2 weeks this summer.  At the end of that visit, I immediately took off for another 2weeks to CA and spent more time with her and her mother.
This is the first time I've spent so much one-on-on time with my granddaughter or been so aware (in observation mode) of the lessons playing out and coming full circle.
It was a trying time.  One filled with frustration and even a little anger.     I struggled with remaining unattached (neutral).  Something I thought I had more of a handle on.  Over the last 5 years, as I have become ever more aware of who I am and who we are in each other (LOVE), inner and outer peace has become a way of life.   Many of the emotions that bubbled up I hadn't felt in a while.  My peaceful world was rocked!
I know this; if I am feeling anything but love (who I am) I am definitely in school.  It is my cue to pay attention.  Something very enlightening (it will lighten me up) is occurring.  If I will detach, be still and watch it unfold rather than jumping in the boat with the emotions, I will be in a position to see the "what fors" (why is this happening) and BE the solution.  The solution will flow through me.
I woke up one morning about halfway through this journey with this command; connect to my granddaughter's Higher Self and ask her what she is showing me and let Guidance lead.  In meditation I received this:
"She is showing me all the ways I missed the mark as a parent.  I am being given another opportunity to get it right.  And I need to NOW.   Specifically, I am being asked to resume a role I have played before in many lifetimes; a teacher of children."
The rich experiences (some seemingly really bad) delivered in this lifetime are the very experiences necessary to help me uncover and become the compassionate and understanding leader I am still becoming (BE – coming).   I received this beautiful mantra not long ago as a reminder of what all experience is:
"I see the world and myself without judgment and I see the gift of all past judgments as the gift of compassion and knowledge".
As a single mother of 3 children and according the world I failed at mothering or so it seems.  The anger and frustration I've been feeling is the left over guilt and self-judgment rising to the surface to be released.   I cannot see or use the gifts of experience if I'm in judgment of them.
Many judge those who fail as unsuitable teachers when in fact can be the most suited.  Some may say, "Who are you to tell me what to do.  You obviously did it poorly yourself".  Some of the best teachers and therapist are the ones who learned the hard way.  They can relate to others on many levels of understanding based on experience.  It can truly be said, "I know how you feel – I've been there".  Hindsight is 20/20.
This summer event with my granddaughter brought to the surface all the knowledge I have gained from experience in this life and others.   We have only one job as parents to the children arriving today on this planet; to protect them and help them uncover their true identity and purpose in the world.   As my granddaughter uncovers, we all uncover – the world uncovers.  We are one.
This is what experience and Guidance has uncovered:
A good leader must be well respected. To be well respected, we must treat ourselves and others with respect.  I've learned to ask, "Am I loving, honoring and respecting myself and others with this action?"
Mutual respect is born of trust; the trust that says, "I can count on you to "be impeccable with your word" (Miquel Ruiz).   I can count on you to be fair, I can count on your love and I can count on you to admit when you are wrong".  We will all make mistakes.  If we don't, we are not growing.
A good leader is a good role model. We must BE what we want to SEE.   You've heard the phrase, "Do as I say, not as I do".  It never works.
Sometimes "leadership" takes precedence over being "liked". Children need a strong leader and as such, you may not always be viewed as a friend.    Your children may not always like your decisions, but they will grow to trust you.  Friendship will be a natural result of a relationship built on mutual respect and trust.
Being present with our children is paramount. Anything that dulls our senses takes us out of our body (ungrounds us) and makes us "weak-willed".   Raising children is not for the "weak willed".    We are moving into a time when our role as a strong leader will need to be fully activated.  If you are being pushed around by your children, you are being pushed to activate your role.   Attention seeking behavior is a sure sign you are not being present.
Children need clear boundaries. It is their security blanket.  Without boundaries they are lost in the wilderness, flapping in the wind with no developed sense of direction or purpose. This is true in all of nature.  Children learn from cause and effect; consequence of action just like all of us.  Boundaries let them learn in the safety of their own home until they are ready to fly on their own in the direction of their purpose.  Boundaries set and maintained consistently give them the safety net that allows them to spread their wings with confidence.
The resistance to setting boundaries stems from weak will.  As long as no boundaries have been set, no lines have been crossed.  You may feel absolved of the responsibility of maintaining a boundary.  Example: telling a child if you behave you can do this or that or if you misbehave you are "in trouble" is ambiguous – it's a moving target.  There are no clear boundaries.
Allow your children to learn naturally by making it very clear the "cause and effect" of their behavior.  Do not make promises you have no intention of keeping. If you say what you mean and do what you say consistently, children will learn early on they are responsible for the cause and effect of their own actions.  They will learn how to bring peace and joy to themselves rather than conflict and strife.  They will feel safe knowing they can rely on your word (any promises).
From experience I can tell you maintaining healthy boundaries WILL NOT get easier as children get older.    Without learning the lesson of "cause and effect" children may view the world around them as the cause rather than the effect of actions.  The parent and eventually the world becomes the enemy.   They will fight for control without ever realizing it was within them all along.  As a result, they may have to learn as adults (like many of us) without a "safety net" the Truth through painful experiences.
When a boundary is crossed, let the consequence be swift, sure and appropriate. I don't believe anymore hitting a child or promoting fear is ever appropriate (another thing I was wrong about).   Fearful people become people to fear.  Love becomes associated with hurt.  Love never hurts.
Learn to say NO and mean it when NO is the most appropriate response. This is something I also learned the hard way.  It wasn't too long ago I believed that saying NO to our children should be avoided if at all possible.  I WAS WRONG.  It is so freeing to be able to do that – Admit when I'm wrong.
Teaching our children that NO means NO with no excuses or regrets will allow them the freedom to easily say NO when appropriate without fear as adults.   How many often say YES to things for all the wrong reasons?  We become "yes men" when we are not comfortable with saying NO.
Rather than allowing children to just project "spew" their frustration and anger (this is what a bully does) insist they take a deep breath and share how they feel instead. For instance; they can say, "I'm feeling mad" instead of just BEING mad.   Much behavior is learned (learning how to be).  If they are projecting, check yourself and their environment.
Teach your children to use their breath to clear their mind before they speak. This is one of the best tools they will ever learn.  The Breath of Life clears the energy of highly charged emotions.
When they are clear (unattached from the emotion), together you are then able evaluate the underlying root of the emotion.  They may be bored, tired, confused, frustrated, embarrassed, etc.   A discussion can then take place as to how best to release these energies and restore peace and harmony (Truth).   If there is energy present that is not in alignment with love – school is in for all concerned.    The question is, "What is this event showing me?"
Observe and listen closely to your children. They have a lot of good stuff to share; a ton of knowledge they have brought with them to this life.  They see perspectives we do not.  They are in touch with more than their 5 senses.   They are powerful teachers.
Big Revelation! The children arriving today are completely unattached from any generational emotional cords, "karma" (unlike our generation and beyond).  They are more uncovered and unfettered than ever before.  They do not have to learn the hard way.  Our job is to help them remain uncovered and untethered to any idea of how the world would define them, so they have the freedom and confidence to fully express the Gift they are to the world.  We need them to BE this GIFT – NOW!
From birth to 5 – 7 (it varies from child to child) children are little sponges.  They soak in everything!  By the end of this time they will have decided how the world works.  This is the time to instill in them they are the cause and their experience is the effect.   Depending upon the level of worldly teaching already experienced, it may take a little longer for some than others to undo the programing that says, "The world is happening to me".   I know this for sure – It will happen fast as you step fully into your leadership role.
If you have reached a critical state of conflict with your child they are asking loudly for you to become a leader.   Big change calls for a big step.  Plan something big, like a family vacation.  Be present and consistent with every activity and action during this time.  Also be prepared to follow through with set consequences when boundaries are crossed.  The big stuff has the biggest impact.   With small children, it may only take one BIG consequence to re-establish firm boundaries.  If you are willing to sacrifice the big stuff to maintain clear boundaries, surely you are going to follow through on the small stuff.
It was not what I planned, but I did recognize a BIG opportunity to make my boundaries very clear with my granddaughter during our vacation together.   She knows I mean what I say now, when I cut our out of town horse retreat short.  She lives and breathes horses!  Not having spent much time with me, she wasn't sure how far she could push my boundaries (trust in my word).  She found out she could count on my word when we packed up and left the day after we arrived.   I will not have to do this again.  She knows she can count on me to deliver on all promises.
Cause and Effect is the chalkboard we work out Life's Lessons.  Do yourself and your children a favor and let them learn the easy way.
I am tempted to say I wish I knew then what I know now.   I know enough to know all things serve a Good purpose and happen in perfect timing.  Our experiences are mandatory or they would not have been.   I am grateful for every one and look forward to What's Next?
Peace, Joy, LOVE & Health!