The un-dig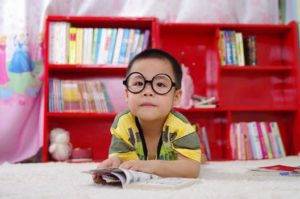 ested seed
The seed of truth connects with the "Truth" at the heart center of every human.  When the heart hears Truth it resonates with it.  However, it may be un-digestible to the mind at the time.  When a mind is cluttered with old thoughts and beliefs that have served their purposefulness, there may be no fertile ground left to digest; germinate and sprout new seeds.   The mind can become infertile and stagnant.
I know from the healing work I facilitate that decluttering and detoxifying the body is basic to the physical healing process.  The same is true for the mind.
It behooves us to take stock from time to time to ask questions and sort through what we believe.   Is that belief still true?  Is it serving love?  Is it in alignment with peace, joy, abundance, happiness and love?   If it no longer serves a "good" purpose, then discard it.  Free your mind.
Our viewpoint is filtered through the lenses of our beliefs.
Hanging on to the past holds us hostage and keeps us trapped in non-beneficial cycles.  To change our reality, we must make room for change.
Meditation (the art of being present) is one of the best ways to declutter the mind.   The past does not exist in the present and neither does the future. The present is the quiet, fertile ground for germinating newly planted seeds.
For those who find meditation daunting, may I suggest a super easy and effective way to create more fertile ground.  One Minute Meditation https://www.youtube.com/watch?v=F6eFFCi12v8.  When I first starting meditating in 2011, I set the alarm on my phone to chime every waking hour to remind me to pause and give my breath all my focus.    The breath in itself has the power to clear the mind.  There is a reason we've been taught to take a deep breath when we are angry.
Another very effective way to help declutter the mind is to declutter your space.   I have experienced this phenomenon for myself.  I put it to the test back in 2015 with Marie Kondo's book, "The Life-changing Magic of Tidying Up", The Japanese art of decluttering and organizing.  Have you ever used house cleaning to destress and quiet your mind?  Makes complete sense now.
By the way, feng shui is very helpful in creating space and flow in your physical and mind space.  Here is a helpful site:  http://www.knowfengshui.com/feng-shui-map-of-your-home/
Truth is constantly being birthed.  This is the evolution of man.   It's important to maintain that "child-like" sense of wonder that views the world as a playground with infinite possibilities.  Open minds are the "game changers"; moving the world from where we came from to where we are going.
The "un-digested" seed will sprout and grow as each mind de-clutters.  New seeds will germinate.
Here's to your Love, joy, peace & Abundant Health!
Intuitive Chef Gail