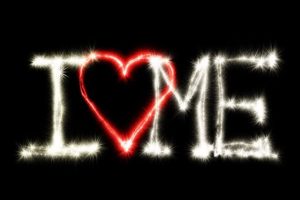 Are you loving yourself with your thoughts and actions?  As you fall more and more in love with yourself, you are less and less tolerant of causing harm to yourself, just as you would be intolerant of ANY harm to a "loved one".  Love does not judge or harm.
Speaking of Love – Love yourself with this!
Alkalizing Lemon- Lime Mousse Parfait                                      Serves 4-6
¼ cup fresh squeezed lime juice
¼ cup fresh squeezed lemon juice
1 large ripe avocado
¼ cup honey or to taste (or powdered stevia for non-sugar version)*
dash sea salt
1 teaspoon vanilla extract or flavoring
1 cup homemade coconut whipped cream*
1 cup fresh blueberries or blackberries
Garnish with mint leaves, lime or lemon wheels or just a little zest
In standard food processor pulse avocado a few times to cream, then blend in lime and lemon juices, honey, vanilla and salt until very smooth and creamy.  Add 1/2 cup whipped cream and pulse a few times just until incorporated.  This can all be done with an electric mixer as well, just cream the avocado first and fold in cream last.  Refrigerate at least 30 minutes before serving.
When ready to serve, layer berries, mousse, and whipped cream anyway you want into pretty parfait glasses and garnish.
This is an amazing, taste bud tantalizing experience!  The best part – It is actually helps to balance the body's pH!
Homemade Coconut Whipped Cream                                                      Serves 4 – 6
1 can coconut cream, chilled (Savoy is one brand)
2 teaspoon honey (or 1-2 teaspoon powdered stevia for a "no sugar" version)
1 teaspoon vanilla
½ teaspoon lemon zest
Large chilled stainless bowl
Open coconut cream and scoop into your cold stainless bowl.  Add honey, vanilla and zest. With a hand held mixer or stand mixer, whip the cream until light and fluffy.  Keep cold until ready to serve.
*Truwhip is a packaged coconut whipped cream (like cool whip).  It can be found in the freezer section of your whole foods store – Really delicious, but does contain a little sugar.
Enjoy!  Chef Gail