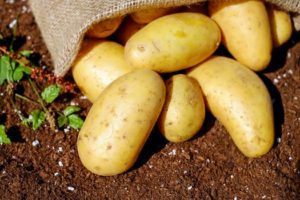 In celebration of my 60 birthday, I will be celebrating all month, food – Glorious Food! And, its ability to nourish our bodies and satisfy our taste buds! Every week, I will post one or two of my all-time favorite, body nourishing, taste bud tantalizing recipes.
We have hunger pains for a reason. They signal us when our bodies are requiring nutrients for energy, maintenance and repair. The body always knows what it needs. If you have been a client you have learned first-hand this truth. The body knows how to repair itself. If you have ever cut yourself or skinned your knee you know this truth.
We also have taste buds for a reason. If food wasn't so pleasurable to the taste, we wouldn't eat and the body would die from malnourishment. Many are eating plenty and are seriously malnourished. Obesity is one clue the body is starving. The hunger pain "is the signal" the body needs nourishment. When the body does not receive the nourishment it needs the hunger pain signal never shuts off. Obesity is often the result of a body in a constant state of striving to receive what it needs. The body is always doing the right thing. It is not the enemy.
The only thing that is keeping many from eating for the health of the body is the notion that "good for you food" cannot satisfy the taste buds. Ain't so.
Follow along this month as I share my all-time favorite recipes. Please feel free to leave comments and suggestions at Food Revelation on Facebook https://www.facebook.com/foodrevelation/or at Evolution of Free Health https://www.facebook.com/evolutionoffreehealth/.
The first recipe celebrates a food everyone loves and craves – the humble, potato! The Irish know very well all about the life-sustaining properties of this magical, versatile, delicious food. Sometimes it was all they had to eat and many died during the Great Potato Famine in the mid 1800's.
Potatoes have gotten such a bad rap over the years. The truth is; they are packed with more vitamin C than an orange, lots of fiber, are a good source of protein and low in calories (without all the dairy) and more. Pretty awesome stuff!
Potatoes can be incorporated into just about any healthy diet with the right ratio of fat, protein and carbs. The Au Gratin recipe below provides the perfect healthy combo. Try it as a side dish to Grilled Portobello Mushrooms with Onions & Peppers (also below) for a completely satisfying "meat free" meal. There is a reason I became known as the "Plant-based Chef for Meat Lovers and Vegetable Haters". My Dad (a meat eater) says he never misses the meat when I'm cooking.
Let me say here, that some people's bodies actually need some meat but not in the large quantities being served up today.  (See more on this here: https://www.foodrevelation.com/the-evolution-of-veganism/
Oh, I've got to tell you just one story about this recipe that says it all. I was having a cooking class at Le Creuset entitled "It's All About the Cheese". "Mac & Cheese" and the recipe below were the stars of this class. I had a group of 3 ladies who arrived late. They brought in their own wine and proceeded to talk and giggle through the entire class. They only shut up when the recipes were served. I made 2 version of potatoes; traditional scalloped and the au gratin (below). One of the ladies yelled – OMG! These are the best Au Gratin potatoes I've ever hand! I said, "Wow! That's the highest compliment for a vegan chef. Her eyes got real big and she had a blank look on her face. They all had missed the part about this class being vegan. So funny! And, so proves my point. Okay, here we go….
Smoked Gouda Au Gratin Potatoes
(8 servings)

Gluten Free, Dairy Free & All Plants!
3 pounds of russet or Yukon gold potatoes, sliced ¼" thick
2 cups more or less unsweetened So Delicious Coconut milk Beverage
⅓ cup nutritional yeast*
3 tablespoon tapioca flour (or corn starch)
1 teaspoon apple cider vinegar
½ teaspoon Dijon mustard
1 ½ teaspoon sea salt
½ teaspoon white pepper
1 teaspoon onion powder
½ teaspoon garlic powder
½ teaspoon smoked paprika
6 tablespoon Earth Balance Butter Sticks (or butter for vegetarian version)
1. Spray 9 x 13 inch glass baking pan with cooking spray. Preheat oven to 350 degrees. Arrange sliced potatoes evenly in pan (its okay to overlap).
2. Whisk together nutritional yeast, flour, vinegar, mustard and seasonings. Pour mixture over potatoes, adding more milk if necessary to just barely cover potatoes.
3. Dot with butter about every 2 inches. Bake for about 1 hour or until potatoes are fork tender. Allow to cool for a few minutes before serving.
*2 tablespoons of Nutritional Yeast packs a whopping 8 grams of whole protein and is a good source of B-12 making it a vegan's best friend. Be sure and buy this organic or it may be grown on sugar beet molasses (Simply Organic is one GMO free brand). Sugar beets are one of the largest GMO crops along with corn, soy and canola.
Note: If you want a traditional scalloped potato dish, just leave out the smoked paprika and mustard. Feel free to add your favorite herbs.
Other Ideas: Melt 3 tablespoon of butter in a large sauce pan and add sauce ingredients. Bring sauce to a simmer until JUST starting to thicken. Pour over prepared gluten- free macaroni (Ancient Grains Corn and Quinoa is my favorite) for an incredible mac & cheese without all the calories. If you really want to fool them, top with gluten-free seasoned bread crumbs and shredded vegan cheese (or sharp cheddar for vegetarian).
Can you say "Broccoli & Cheese" – A healthy way to get the kids to eat their veggies!
And, of course I could not leave out the "Meat & Potato" lover. Here you go!
Vegan Steak with Red Onions & Red Peppers
(Serves 4-6)
4 large Portobello mushrooms (wiped clean and stem removed)
1 large red bell pepper, sliced in thick rings
1 red onion, sliced in thick rings (keep intake)
2 tablespoon extra virgin olive oil
2 tablespoon balsamic vinegar
1 teaspoon sea salt and garlic blend (Simply Organic is great)
Cracked pepper to taste
Whisk oil, vinegar and seasonings together. Place mushrooms and veggies in a large pan. Brush both sides with seasoned oil and vinegar and allow to rest at room temperature for 30 minutes. Broil (6 inches from heat source) or grill on medium high for 10-12 minutes (turning in between) until mushrooms are tender and veggies are al dente (crispy tender).
I like to serve this recipe stacked; mushroom on bottom and veggies on top. Garnish with a spring of rosemary or thyme. And, of course – serve with a side of potatoes like my Smoked Gouda Au gratin Potatoes.
Here's to your Joy, Peace, LOVE & FREE Health!
Chef Gail