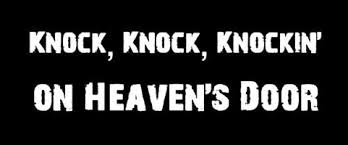 A friend set this to me today.  I was flabbergasted!
Total confirmation of the messages I've been receiving and posting since 2012.
Every chaotic, loud, seemingly ugly event is Knocking on Heaven's Door. Love will open the door.
Make room in your heart for all things. A door cannot swing open where there is no room. It will simply hit a wall and slam shut again.
http://www.ewao.com/a/world-not-falling-apart-veil-world-wide-corruption-lifting/
Enjoy!!!!
Wishing you much Peace, Harmony & Joy!